Valentino Spring 2012 bags
Wednesday, October 05, 2011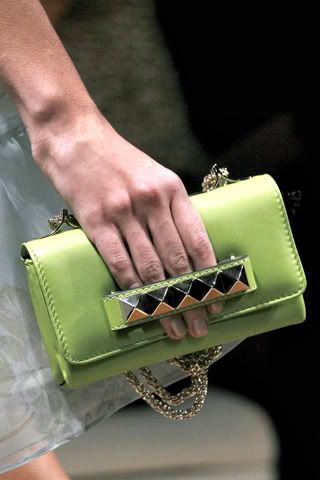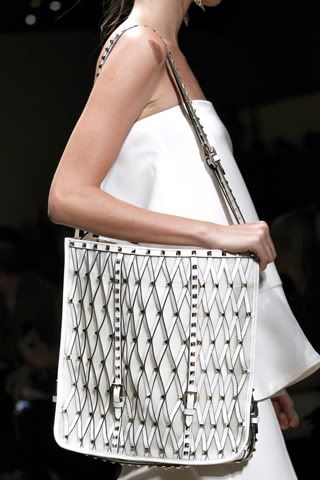 Crisscross leather striped for a fishnet effect. As you can see, all the bags are adorned with pyramid studs which they are famous of.
The brand seemed to abandoned entirely the intricate, abundant flowers and ruffles that have been their signature for years.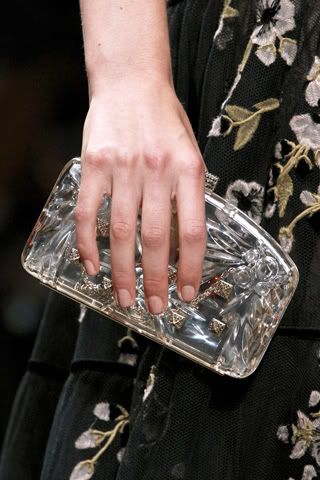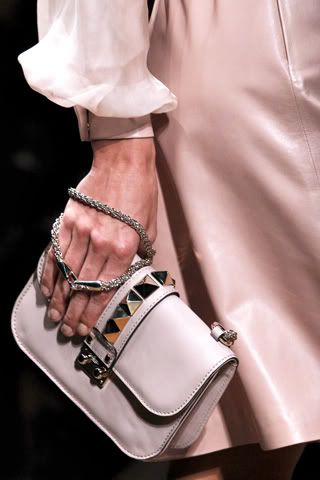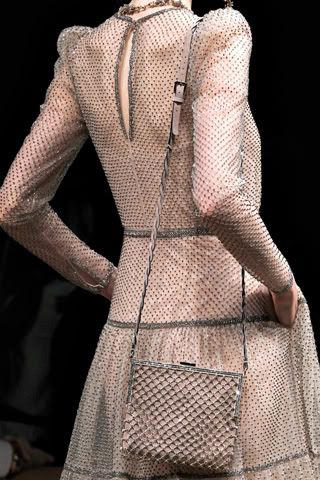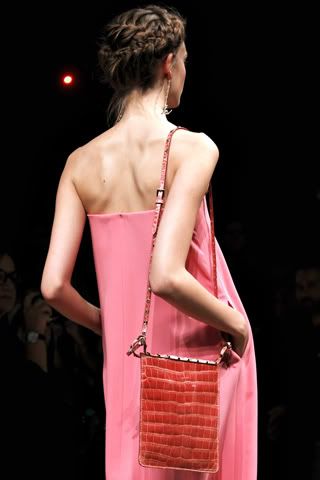 This one is probably my favorite. Don't you love the studs, cutdown handle and metal straps hanging down like tangled necklaces?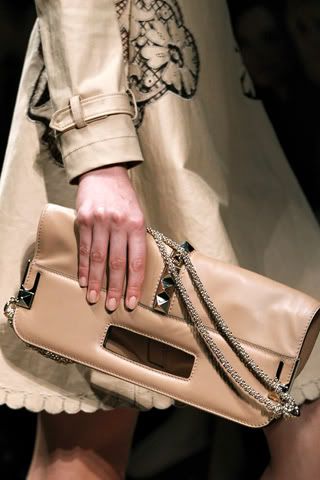 I like the clutch Alexa's carried to the show.